The roof of your home or business must stand up to a lot of stress. Between sun, wind, and rain, the weather can seriously damage a roof over time.
Flat Roofing Takes Direct Hits
While there are few things more practical than a flat roof for many buildings, there are some downsides to this affordable roofing option. One of the most important to understand is that a flat roof can take on serious water during rain and other weather events. It can also hold snow and ice for much longer than a pitched roof.
Even in warmer weather, a flat roof is not safe from potential damage. Direct sunlight can damage roofing materials over time, shortening your roof's lifespan. With all of that in mind, you might wonder why any of our clients choose a flat roof.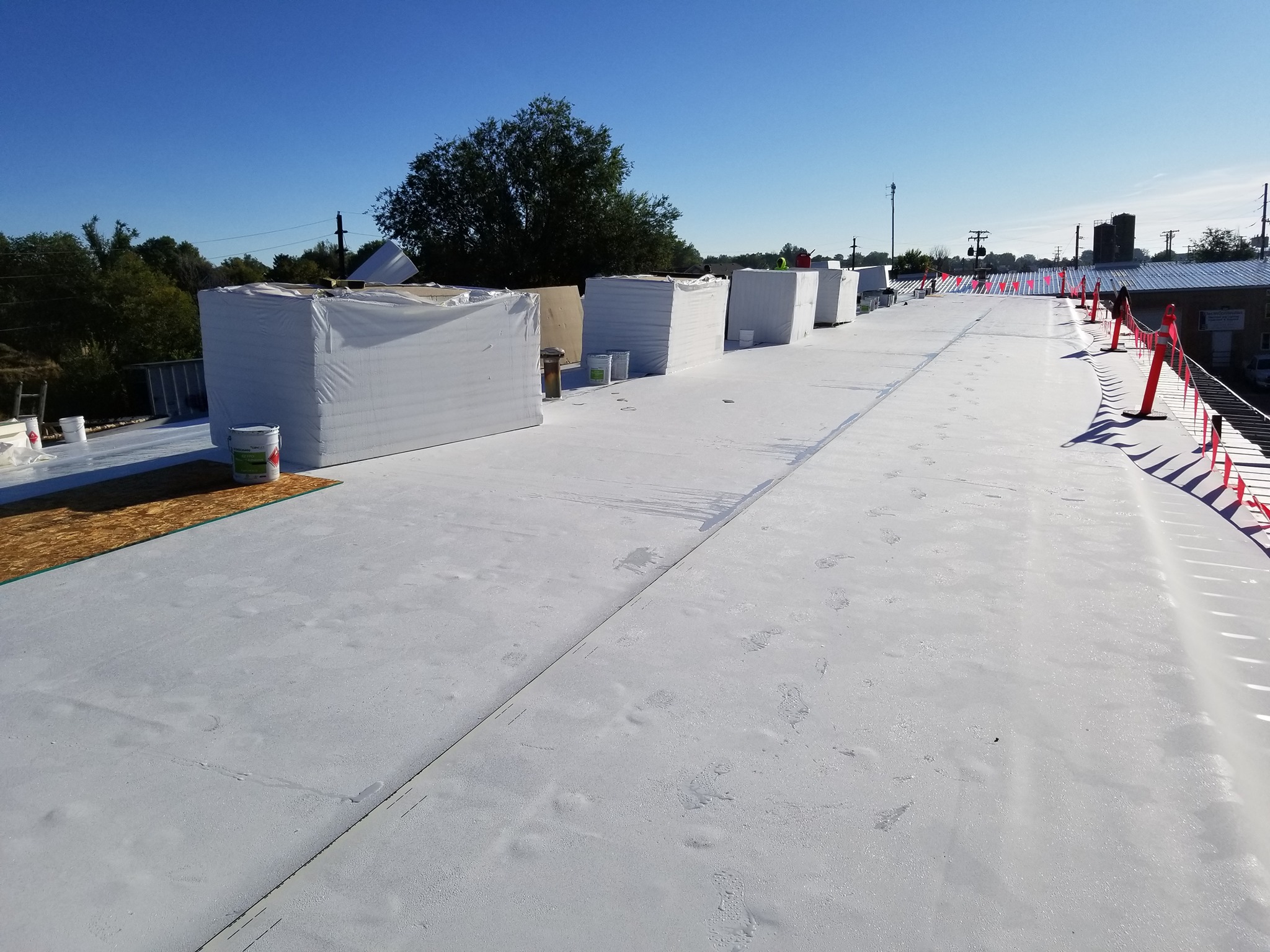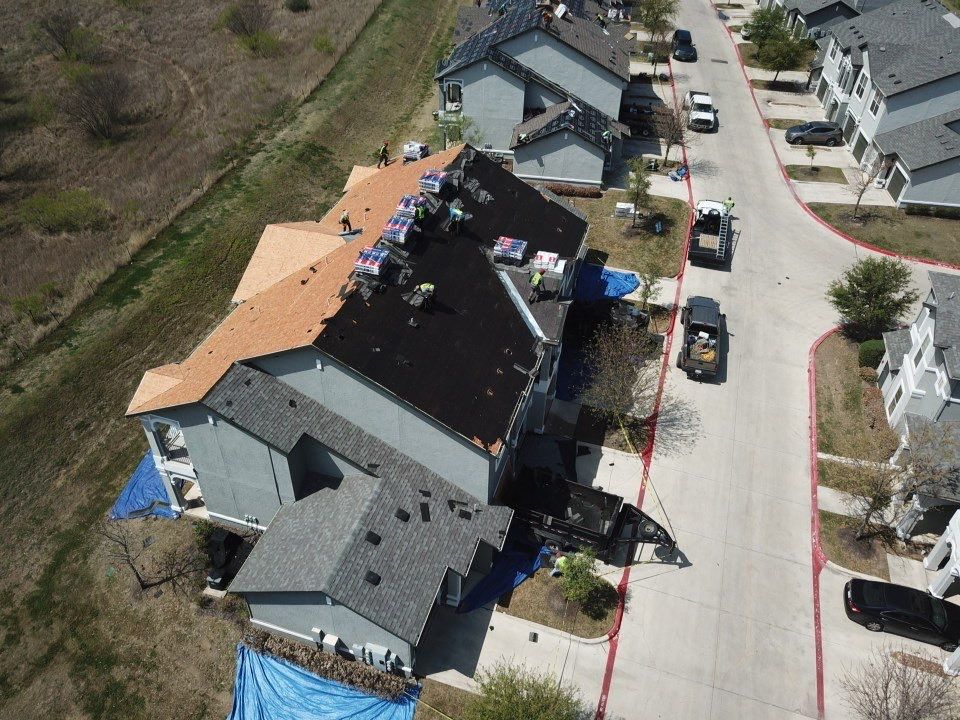 Roof Coating Services Make Flat Roofing Possible
The answer is a good-quality roof coating. These coatings and membranes are what our experienced team uses to extend the life of flat roofing and make it look and function better.
When you think about a flat roof, you might not realize that heavy rain can cause a standing pool of water several inches deep on its surface. This is why waterproofing with either a residential roof coating or a higher quality commercial roof coating is vital to the longevity and function of your roof.
Two Types of Roof Coatings
Roof coating in Centennial, CO can be applied in one of two ways, or a combination of both.
The first variety is a sealant. This is a chemical substance that is applied to your roof that prevents water from damaging or leaking through the roof. This may be applied alone or in conjunction with the second type of coating, which is known as a membrane.
A membrane is a thin layer of material that is applied to the roof to prevent water damage and other types of wear and tear. Given the different ways that these products can be used alone or in combination with one another, we recommend that you always work with professionals like the team here at GCCS Roofing, Inc. to ensure the best possible results.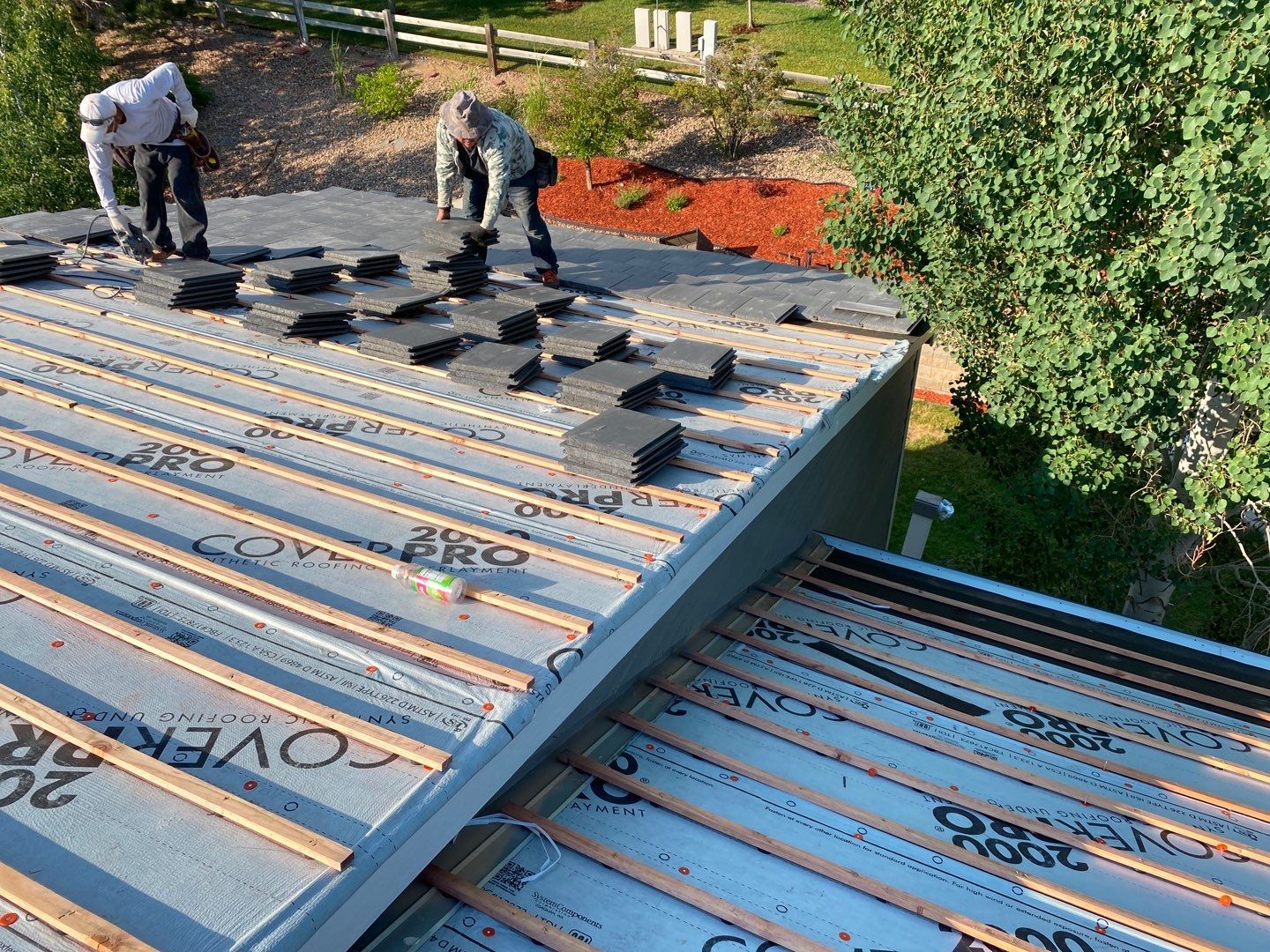 Do You Need a Roof Coating?
If you have a pitched or sloped roof, you might assume that you do not need a roof coating – and you might be right. Coatings are not always necessary for these types of roofs.
However, a high-quality elastomeric roof coating can offer additional protection for your pitched or sloped roof, as well as extend its life. To find out whether your home or building would benefit from roof coating services, give us a call today for an evaluation!
Contact Us Today for a Free Roofing Estimate
Ready to get started on your new roof? GCCS Roofing, Inc. is ready to answer any questions and provide a free estimate for your roofing needs. Call us at (303) 997-2569 or fill out the form today
Professionalism, Punctuality
Very responsive and fairly priced. I would definitely recommend!