Few things are more exciting than developing plans for a new multi-family housing complex. With so many families in search of housing, you already know that your project is going to result in some very happy consumers.
Something much less exciting, though, is ironing out the details when it comes to construction. One of the biggest hurdles you may encounter is finding attractive solutions for things like roofing, while also ensuring great quality for your future tenants or residents.
What Options are Available?
At GCCS Roofing, Inc., we offer a wide range of options for multi-family roofing. Since multi-family dwellings can be similar to single-family homes, many of the same roofing options apply. Likewise, since these buildings can also be much larger than standard homes, other roofing options may also be on the table.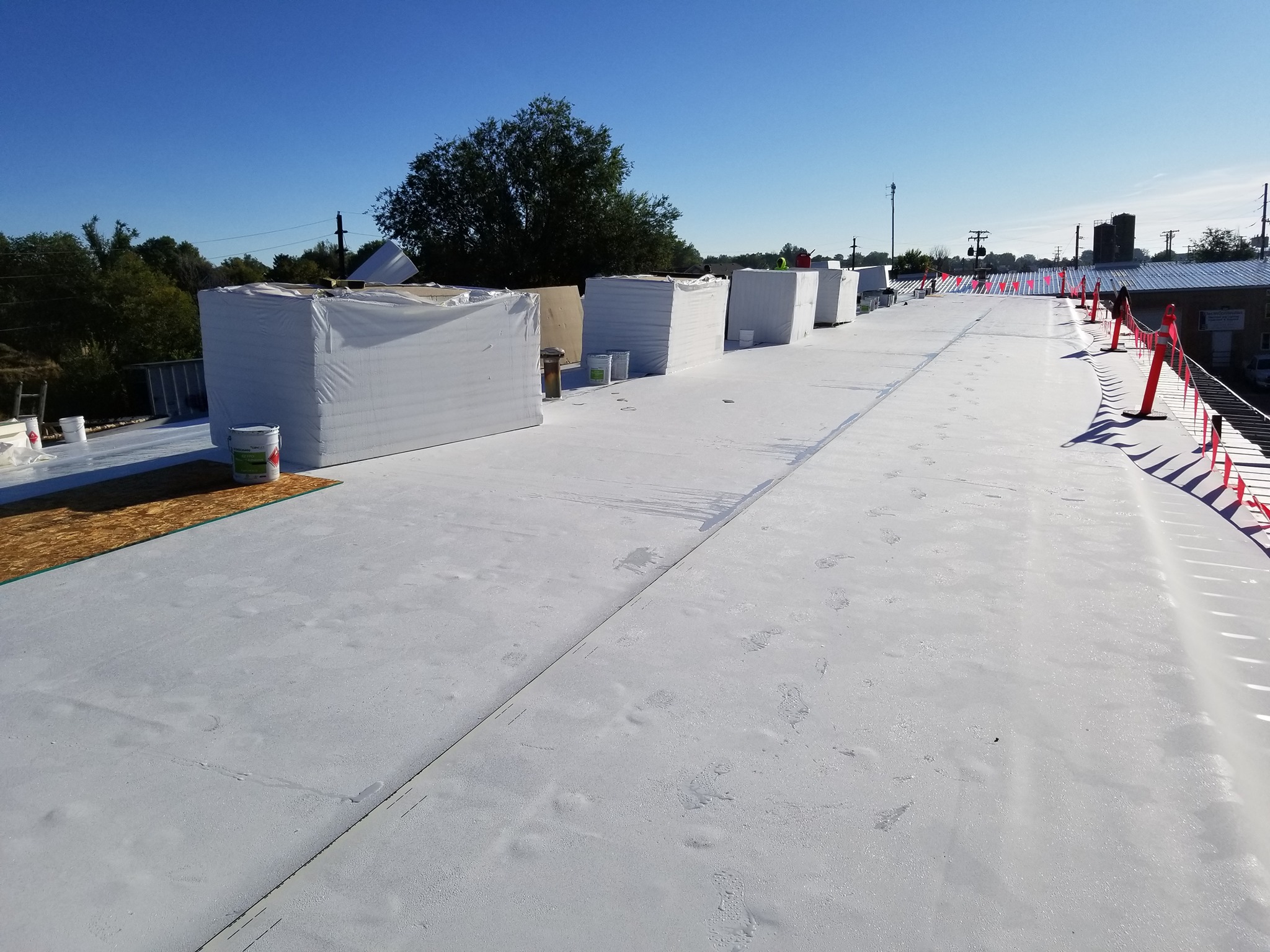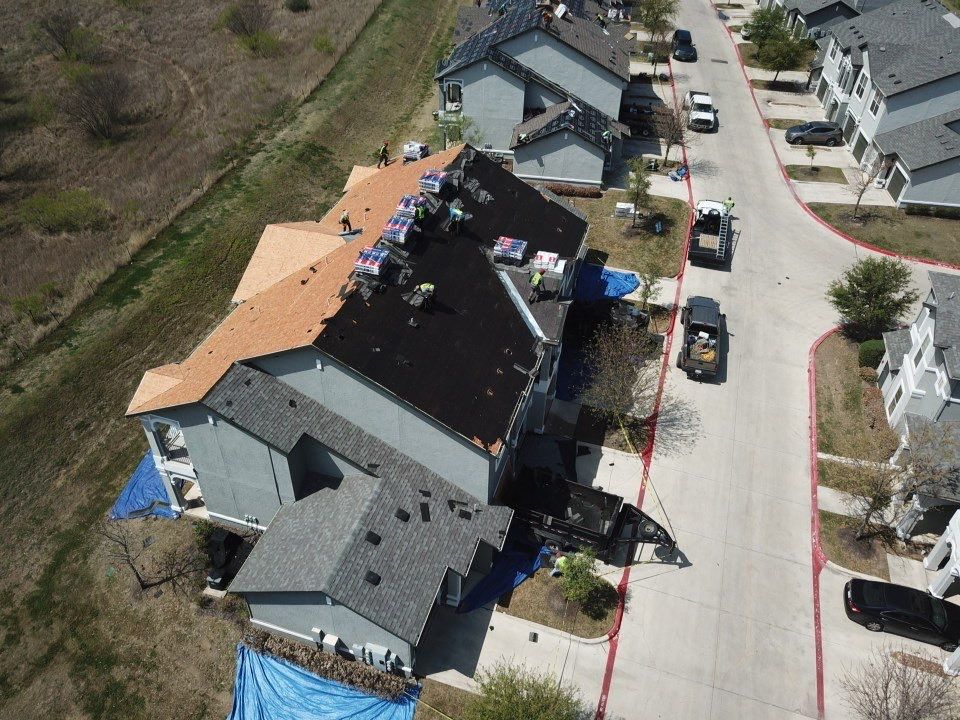 Some of our most popular choices for multi-family roofing in Centennial, CO include:
Traditional asphalt shingles. There is a reason asphalt is a classic roofing option. It is traditional in appearance, giving your home a reliably beautiful finishing touch. It is also affordable, making it a great option for a multi-family building.

Composite shake tile. Shale things up with these composite material roofing tiles. They mimic the appearance of a wood tile roof, with numerous finishes and colors to give you the most control over the finished look of your roof.

Slate tile. While a slate tile roof is more expensive than other options, it may be worth the investment if your housing development is upscale. These durable roofing tiles are both beautiful and supremely durable, resistant to wind and all types of weather for many years.

Metal roofs. Metal roofing has become a popular choice in recent years. Not only is it beautiful and durable, but it is also energy efficient. Installing a metal roof can help to keep cooling costs low.
Go Flat for Maximum Savings
The typical, sloped roof shape is not your only option when it comes to your new housing development. Our multi-family roofing contractors can also help you determine whether a flat roof would be a good fit for your structures.
If you have the option to go with a flat roof, it might be your best – and most affordable – bet. Flat roofing requires fewer materials, given the smaller square footage. This can add up to big savings, especially if you are building a large or multi-structure housing project.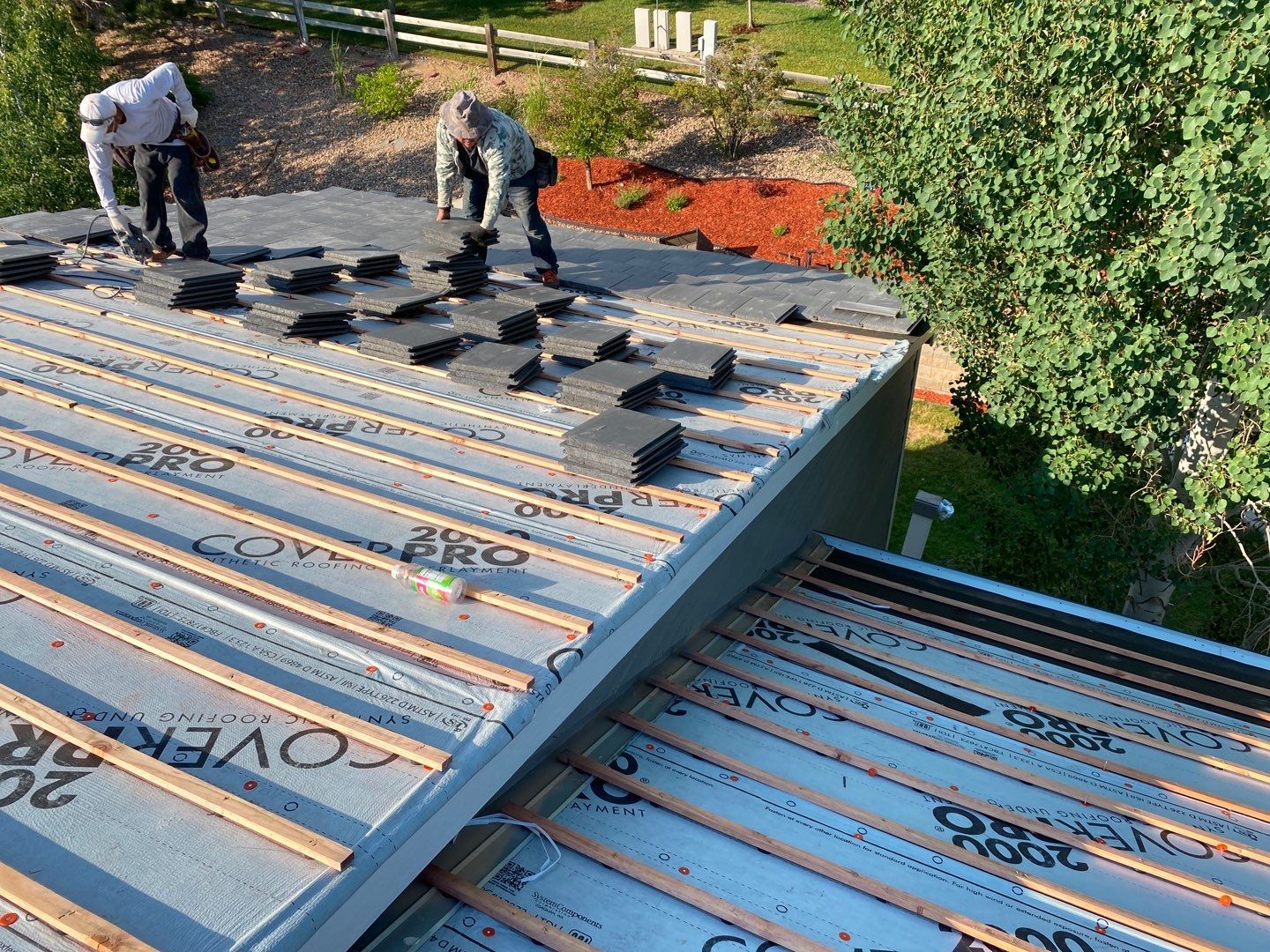 Have questions about flat roofing? We are your go-to roofers for any size, shape, style, or height – give us a call today and let us show you why our experience and expertise matter!
Contact Us Today for a Free Roofing Estimate
Ready to get started on your new roof? GCCS Roofing, Inc. is ready to answer any questions and provide a free estimate for your roofing needs. Call us at (303) 997-2569 or fill out the form today
Professionalism, Punctuality
Very responsive and fairly priced. I would definitely recommend!